Hello everyone this is Suzanne from
Cricutcraftingrammy
and I am so excited to join you today at Passionately Artistic. I so appreciate Maggie having me as a guest designer.
I love the tutorials and linking parties Maggie has here at Passionately Artistic.
I have been blogging for a year now and love doing all sorts of paper crafts. I love using my Cricut E2 and Imagine machines.
Today I am sharing a project for Valentines Day. Recently Provo Craft came out with an Art Philosophy Cart that is amazing. I love making the rolled flowers.
There are three different rolled flower shapes on the cartridge which I used to make this wreath. The cuts are found on page 68, 69 and 70. I cut them at 2.75 inches so I can get 16 on a page.
If you don't have a Cricut keep reading and I will show you how to make the same flowers without a Cricut.
So here is my finished wreath.
Close-up of roses and ribbon.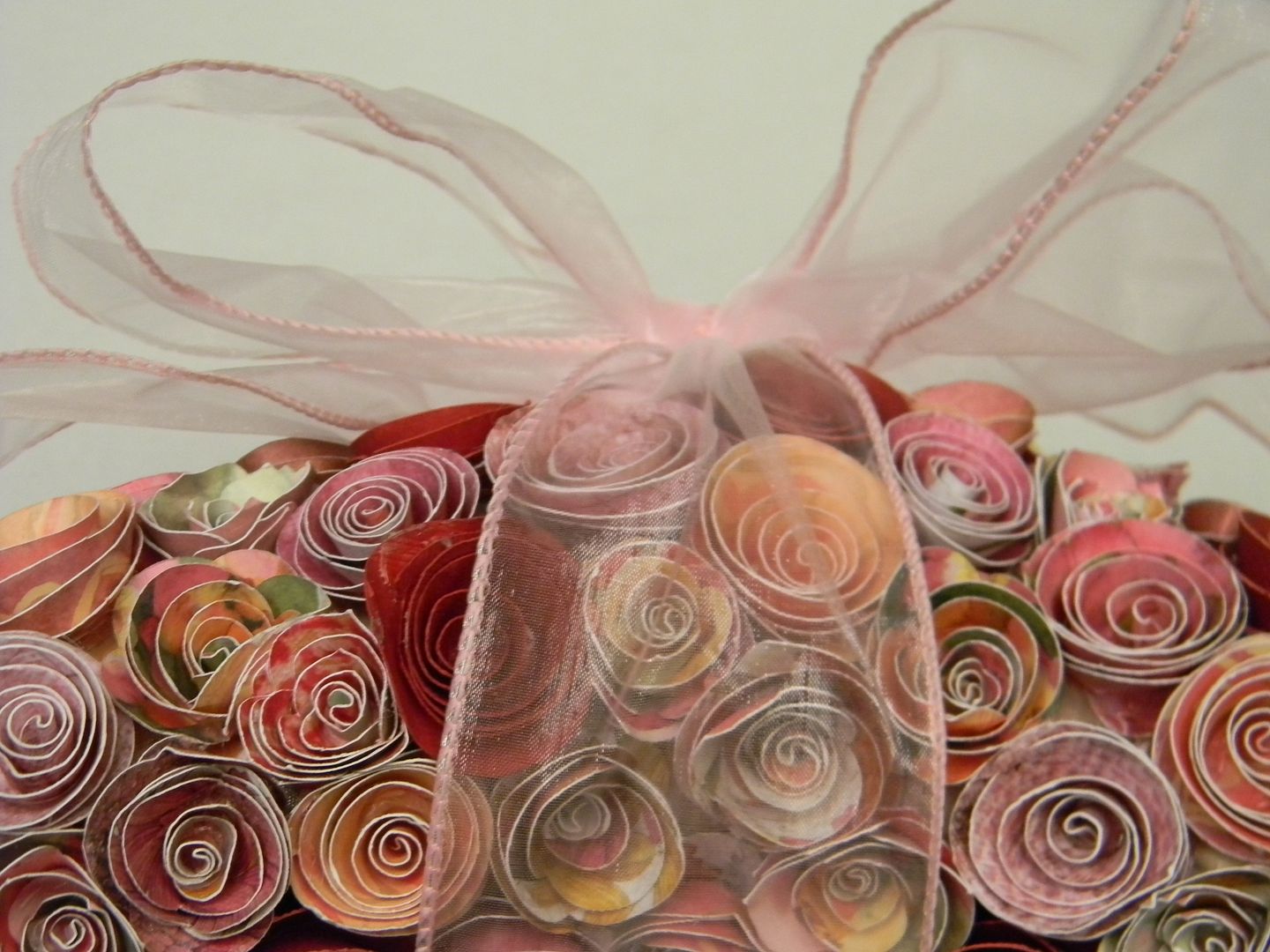 Another close-up.
This wreath started with a 12 inch straw wreath which I wrap with ribbon.
This is what the cut shapes look like when they are cut out.
For this wreath I used double sided K and Company paper.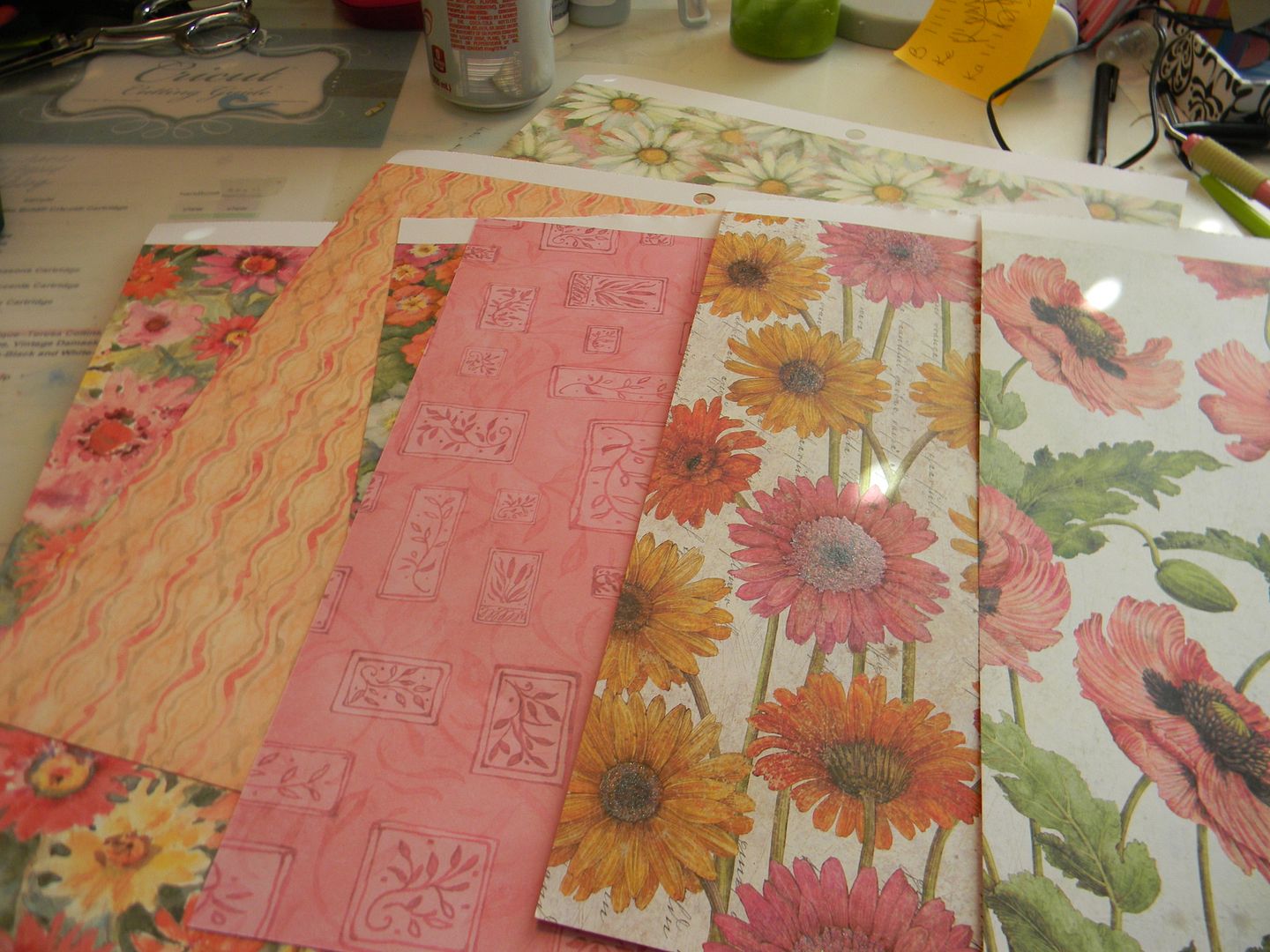 You will need a Quilling tool which cost a few bucks at your local craft store. You catch the edge with the prongs and roll the flower to form the rose.
In this picture I am showing if you roll away from you what the three roses look like and if you roll towards you what they will look like with the same paper.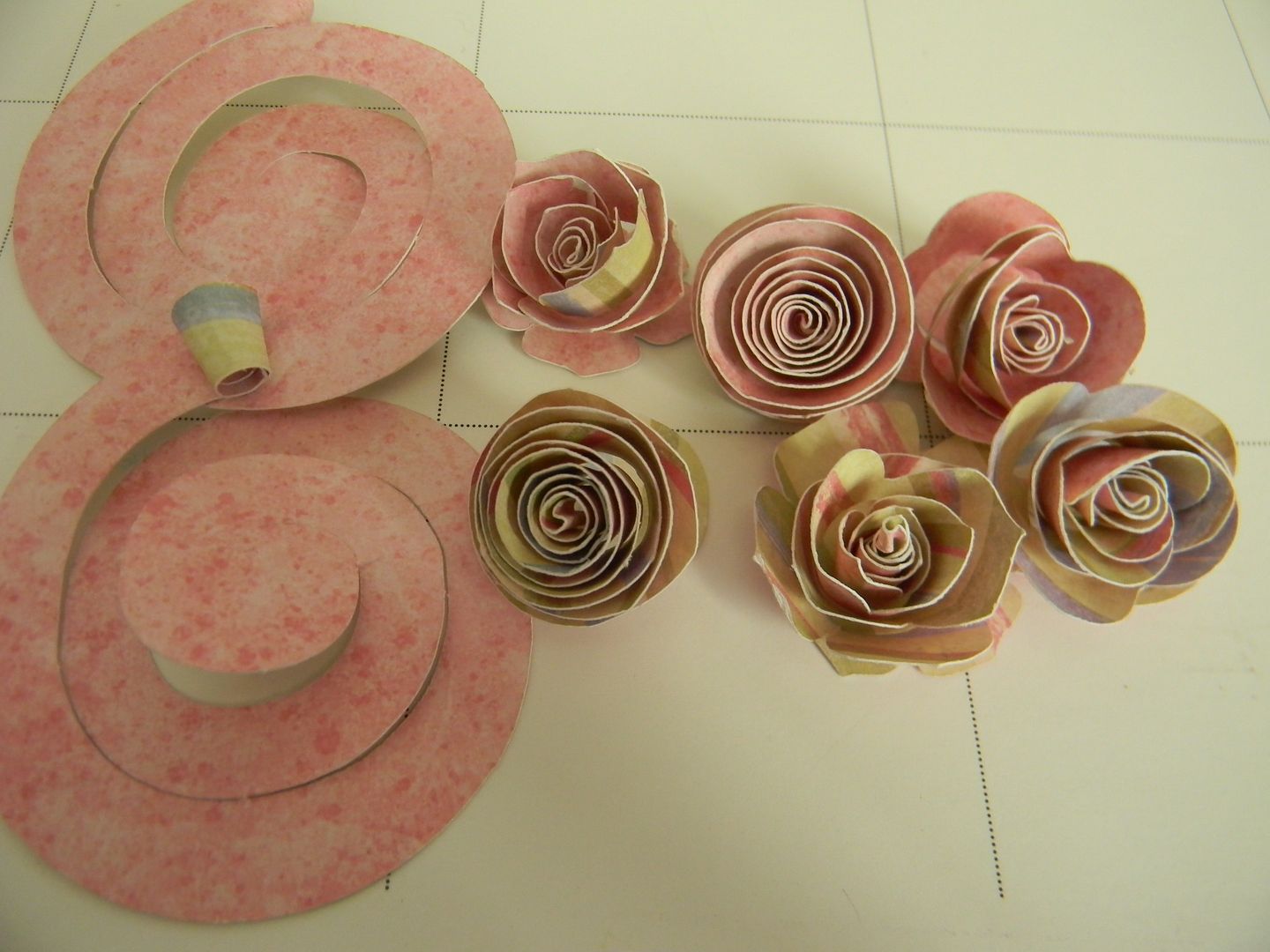 Now if you don't have a Cricut you can hand draw the shape. It doesn't have to be perfect.
I also love to make these with book pages or dictionaries I get at the Dollar Store. When I hand cut book pages I do three at a time.

Here are some finished flowers from scrapbook paper, book pages and dictionary pages. The size depends on how loosely or tightly you glue them. These are so cute on cards, layouts, altered crafts, etc.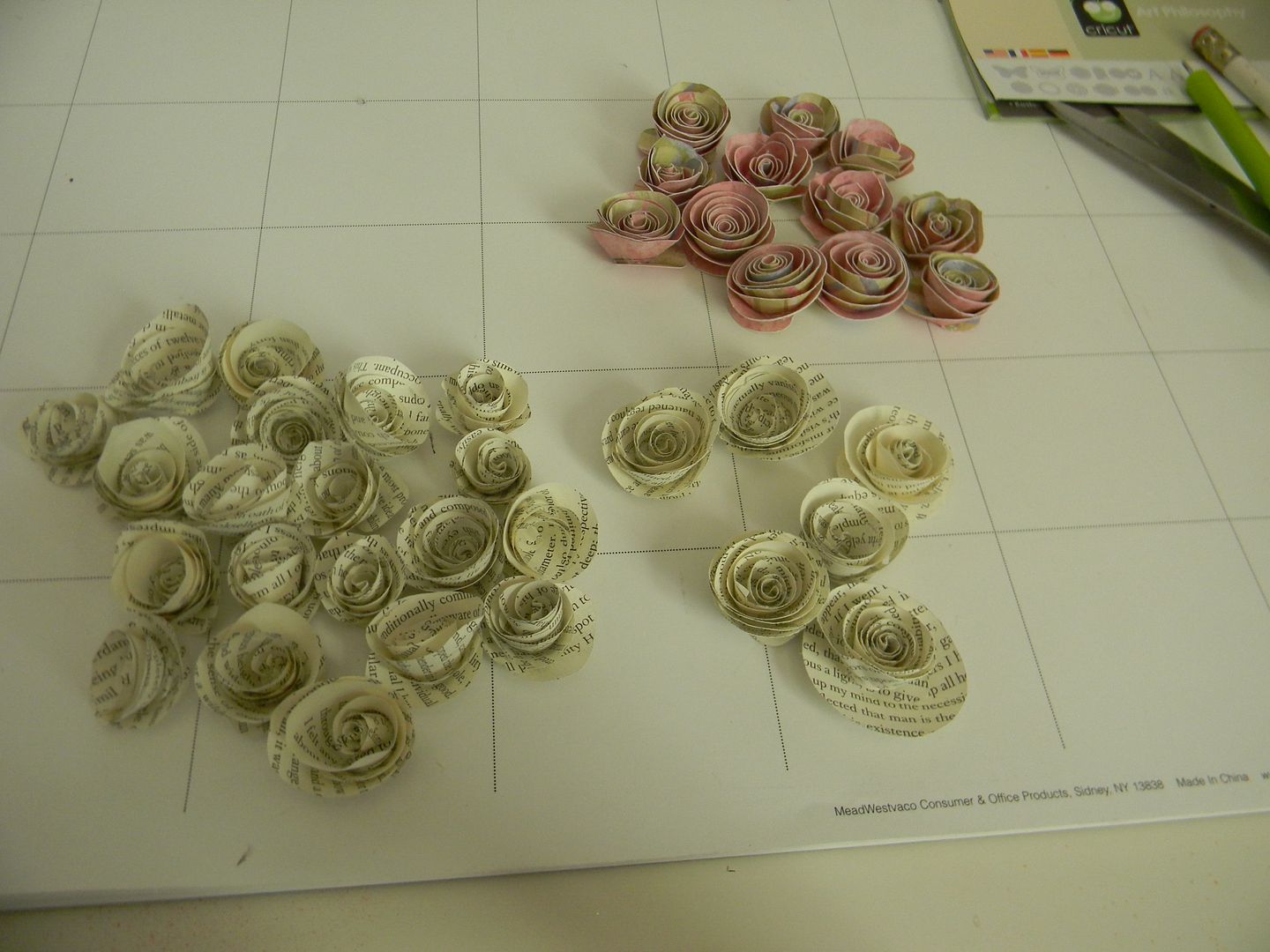 Here are a couple other examples I made using the same technique.
Another wreath made with double sided Christmas paper but could definitely be left up all year.
A rose covered press board monogram. I made these for gifts and they were a big hit.
Thank you so much for this beautiful wreath tutorial,
PS. Don't forget to sign up to be follower we are looking for #5600 if it's you email us at cuttlebugchallenge@gmail.com. Follow us on Pinterest as well :) there's a small pin button now at the bottom of each post.

Here's the link of the Linking Party for your twitter, Facebook, and blogs!
http://www.passionatelyartistic.com/2012/01/craft-and-hobby-association-with.html